The Chanter's Guide: Sacred Chanting as a Shamanic Practice
by Victor Shamas, Ph.D.
You are a healer. Through your actions, you can alleviate suffering, inspire joy, and transform yourself. And your voice is one of the most powerful healing tools at your disposal. When you engage in sacred chanting, you literally tap into the power to make miracles. Since ancient time, this power has been understood and applied by a lineage of shamans called Chanters.
The Chanter's Guide reveals the basic practices used by Chanters to bring healing to their loved ones and their communities. It is also the story of the author's unique apprenticeship with a master shaman named Dr. Pablo Singh, who practices the traditional form of spiritual healing that he first learned at age five while sitting in the ancient temples of Oaxaca, Mexico. The specific shamanic insights and techniques shared with the author by Dr. Singh have specific relevance to modern times. When applied with the proper intention, they can produce astonishing results, starting with your own healing and—if Chanter prophesy is realized—culminating in a revolutionary shift in global politics, economics, and environmental policy.

"Dr. Shamas' book is a fresh and clear presentation of ancient tools that have the power to inspire all of us to come together and participate in the global transformation that is so needed today. It is a call of awakening for many to remember their role as healers through the vehicle of chanting, both as a personal practice and in community."
--David Newman, Chant Artist (www.davidnewmanmusic.com)

"The Chanter's Guide is a beautiful story of healing and transformation. I appreciate the thoughtfulness and style of writing. It is a must read for anyone expanding their consciousness."
--Alice Anderson, Unity Minister and Musician

​"This is a wonderful, clear and accessible offering into the delicious, heart-opening practice of chant. I highly recommend Dr. Shamas' book to anyone interested in immersing themselves in the powerful vibrations of sacred chant."
--Gina Salá, Sound Healer, Voice Coach, Chant Leader (www.ginasala.com)
---
Powered by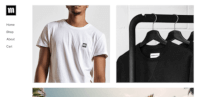 Create your own unique website with customizable templates.