In recent blog posts, I've described the

"best feeling in the world"

and explained how you can

induce that feeling,

which I call

inspiration

. This experience lies at the heart of a

creative revolution

that is in its infancy. Inspiration also represents the next stage in the

evolution of spirituality

. A new form of yoga practice is taking shape, which allows you to cultivate your ability to experience inspiration and tap into its creative power. This practice is holistic, integrating body, mind, and spirit. It has to be, because inspiration is a full-body experience:
Powered by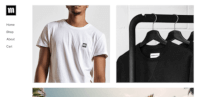 Create your own unique website with customizable templates.